下週五即將卸住 8 年美國總統一職的奧巴馬,早前於家鄉芝加哥發表告別演說,一句「 Yes ! We Can ,Yes ! We did.」已經教在場人士賺人熱淚,奧巴馬在告別演說上,除了談及政治外,亦有以正常的說話鼓勵,更有發表感性愛的宣言, 節錄了 7 段於告演說中最具力量的講辭,感受奧巴馬的親和力。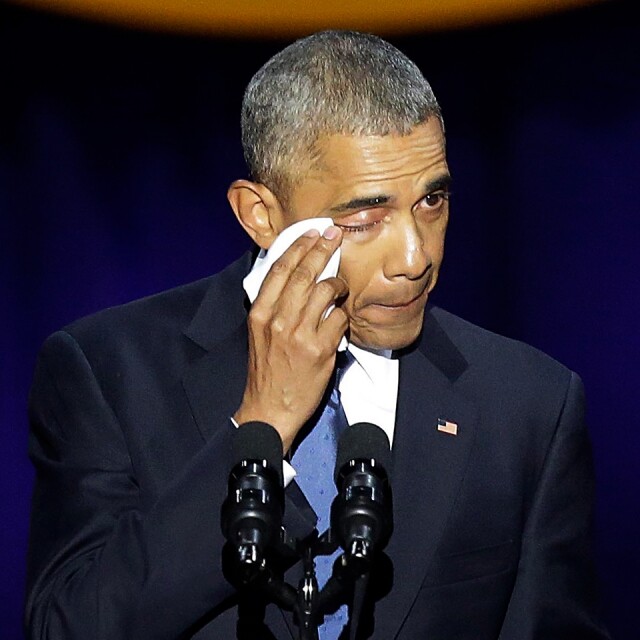 談團結
"I first came to Chicago when I was in my early twenties, still trying to figure out who I was; still searching for a purpose to my life. It was in neighbourhoods not far from here where I began working with church groups in the shadows of closed steel mills. It was on these streets where I witnessed the power of faith, and the quiet dignity of working people in the face of struggle and loss. This is where I learned that change only happens when ordinary people get involved, get engaged, and come together to demand it."
「當我還是 20 多歲時,當到芝加哥,我還在找尋自己的方向,找尋自己的人生目標。當時我在離這裡不遠的地方工作,我見證著工人們在爭扎與失去中展現的信任和尊嚴,令我明白到即使是普通人,只要團結起來有所追永,改變至可以有機會改變。」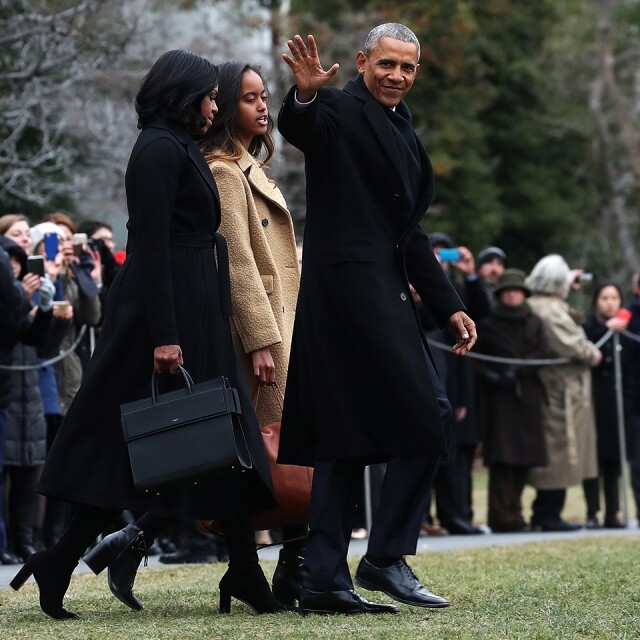 談女兒

"Malia and Sasha, under the strangest of circumstances, you have become two amazing young women, smart and beautiful, but more importantly, kind and thoughtful and full of passion. You wore the burden of years in the spotlight so easily. Of all that I've done in my life, I'm most proud to be your dad."
「 Malia 和 Sasha,在如此艱巨的情況下,你們在這 8 年要活在注視下,你們仍然可以演變成兩位動人、有魅力、及有智慧的少女,更重要的是你們同是是細心及充滿熱情的,在我人生中最自豪的事便是當上你們的爸爸。」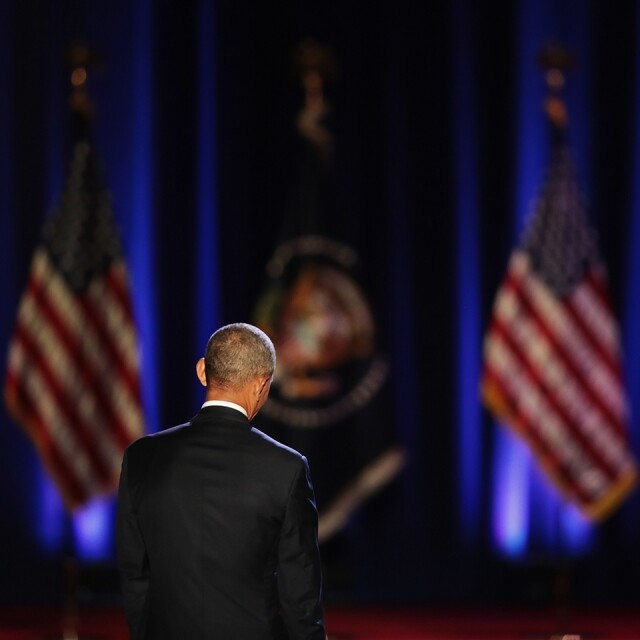 談政績
"If I had told you eight years ago that America would reverse a great recession, reboot our auto industry and unleash the longest stretch of job creation in our history; if I had told you that we would open up a new chapter with the Cuban people, shut down Iran's nuclear weapons programme without firing a shot and take out the mastermind of 9/11; if I had told you that we would win marriage equality and secure the right to health insurance for another 20 million of our fellow citizens – you might have said our sights were set a little too high.'

But that's what we did. That's what you did. You were the change. You answered people's hopes, and because of you, by almost every measure, America is a better, stronger place than it was when we started."
「八年前我競選時美國總統時,如果我告訴你美國將會逆轉經濟大衰退,汽車製造業重新啟動,同時為我們創造歷史上最長時間的就業增長期、我們亦可以與古巴人民開啟新旅程,不發射任何一顆子彈,關閉了伊朗核項目、解決 9 /11襲擊背後的主謀;如果我告訴你,我們將贏得同志婚姻平等制度,並且為2000萬美國市民,提供醫療保障,你可能會認為我們將目標定得太高了。
但我們做到了,你們亦一同做到了,是你們改變了,回應了市民的希望,亦因為你們,美國比之前變得更強大、更好。」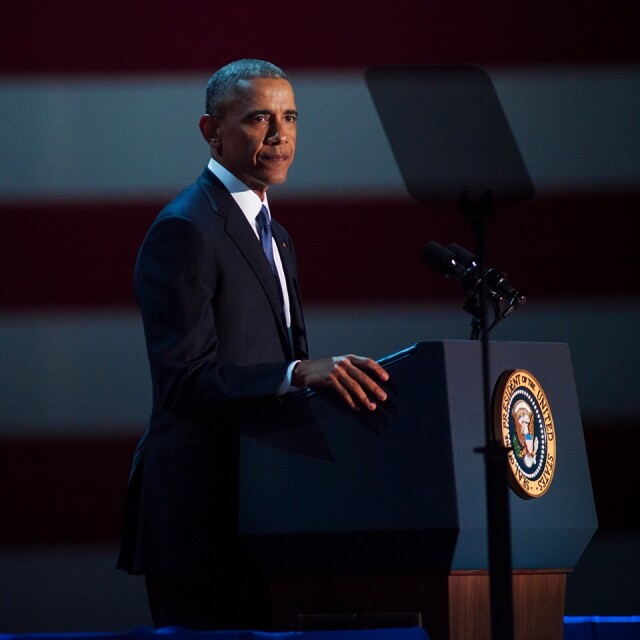 談種族
"After my election, there was talk of a post-racial America. Such a vision, however well-intended, was never realistic. For race remains a potent and often divisive force in our society. I've lived long enough to know that race relations are better than they were 10 or 20 or 30 years ago
「在我當選之後,有人認為將會是後種族時代的美國。無論是出於任何程度善意,這都是從來都不現實。因為在社會上,種族仍然可以是一種強大並常常製造分裂的力量。根據我的閱歷,知道種族關係其實比起十年、二十年、三十年前,已經有所改善。」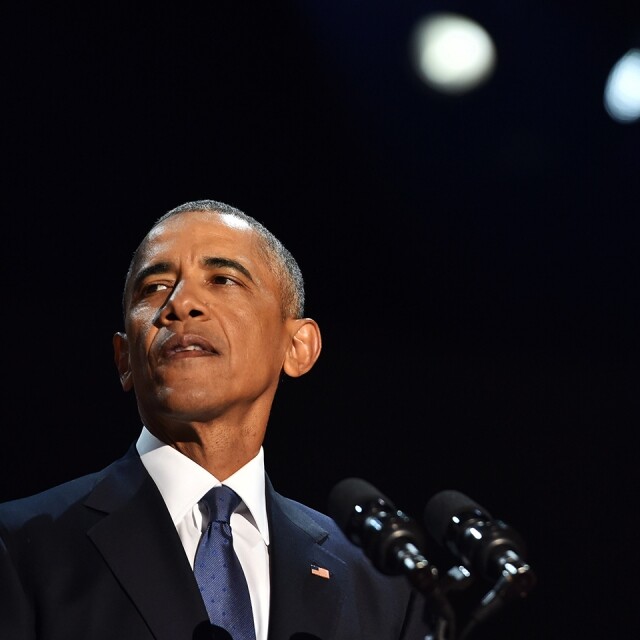 談爭取

"Ultimately, that's what our democracy demands. It needs you. Not just when there's an election, not just when your own narrow interest is at stake, but over the full span of a lifetime. If you're tired of arguing with strangers on the internet, try to talk with one in real life. If something needs fixing, lace up your shoes and do some organising. If you're disappointed by your elected officials, grab a clipboard, get some signatures and run for office yourself. Show up. Dive in. Persevere.
「 若你已經厭倦了在網絡上與陌生人爭辯,可以考慮將辯論放回現實生活中;如果你認為一些問題需要被解決,就要採取行動,聚集力量;如果你不滿意選出來的政府官員,你就應該爭取其他人的支持,來讓自己參選。」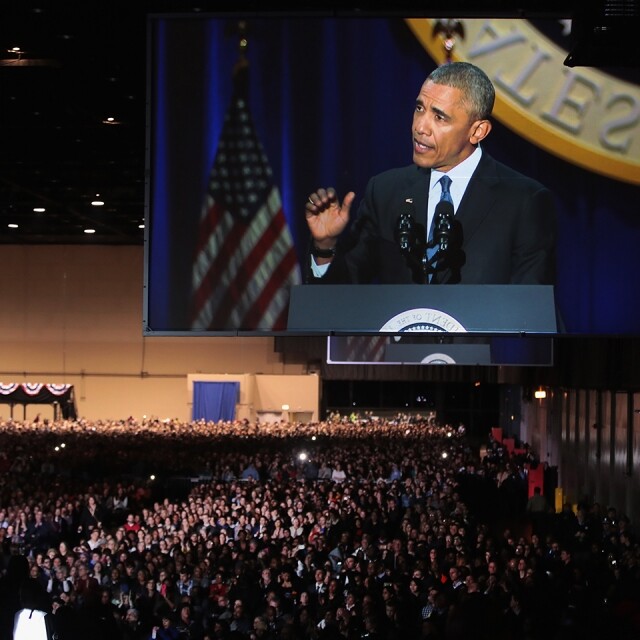 談改變
"My fellow Americans, it has been the honour of my life to serve you. I won't stop; in fact, I will be right there with you, as a citizen, for all my days that remain. For now, whether you're young or young at heart, I do have one final ask of you as your President ― the same thing I asked when you took a chance on me eight years ago. I am asking you to believe. Not in my ability to bring about change — but in yours."
「各位美國市民,我感到非常榮幸有生之年,可以為你們服務,我不會停止,我亦會以美國市民身邊繼續在你們身邊。我以美國總統身份,向你們提出最後一個要求,就如 8 年前一樣,你們對的要求般,不論你是年青人,還是仍有一顆年青的心,我都希望你們依然會相信及抱有信念。帶來改變的不是我,而是你們。」
談 Michelle Obama

"Michelle, for the past 25 years, you've been not only my wife and mother of my children, but my best friend. You took on a role you didn't ask for and made it your own with grace and grit and style and good humour. You made the White House a place that belongs to everybody.
「過去25年裏,你不只是我的老孩和女兒們的母親,更是我最好的朋友。你擔當起了一個你沒有要求擔當的角色,把這角色當成自己的事,以你的優雅、勇氣、格調和幽默感,做到恰當好處。你令白宮變成一個讓每個人都有歸屬感的地方。」
訂閱 Harper's BAZAAR 電子報了解更多名人資訊