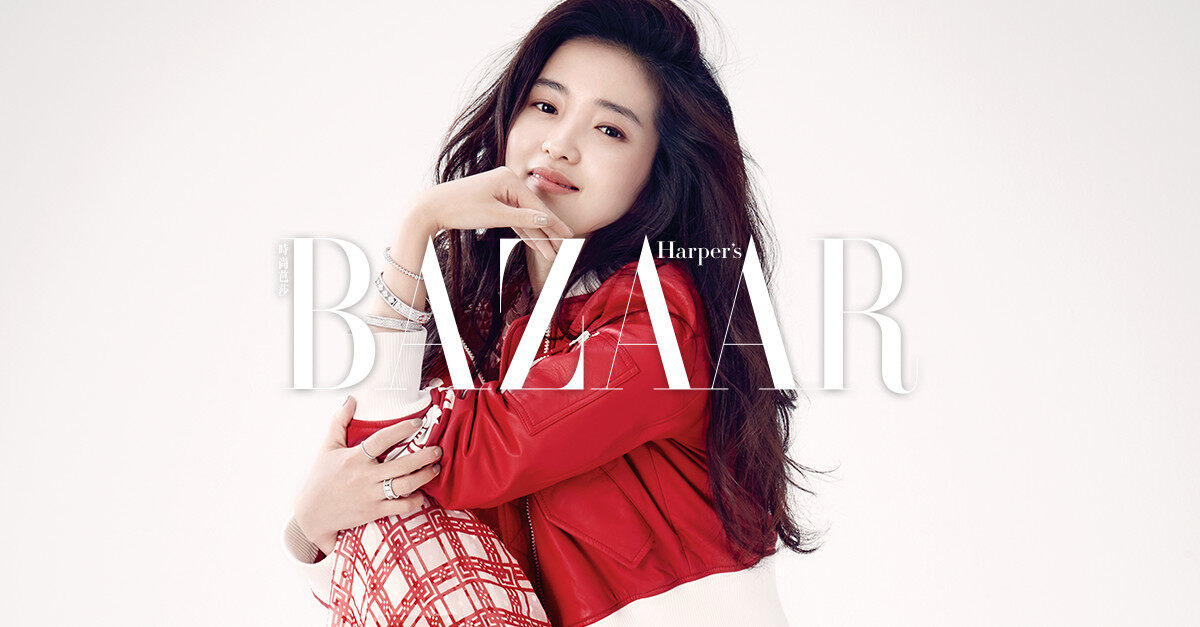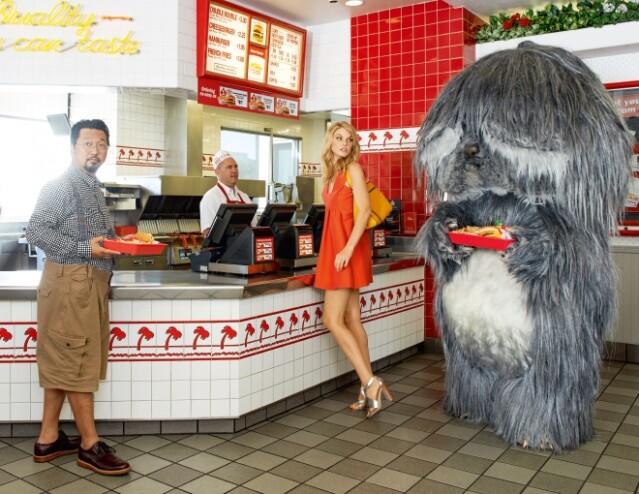 Would you like fries with that?
Takashi Murakami at In-N-Out Burger with Lindvall and Luxor.
Stella McCartney 裙及涼鞋;Celine 手袋。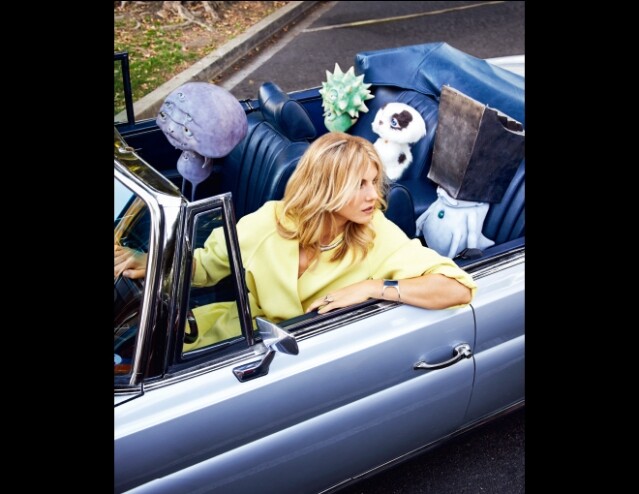 A monster commute with 8 Eyes, Igaigarin, Pochi, and Shimon.
Louis Vuitton 大褸;Ana Khouri 頸鏈;Sarah Chloe 手環;Genevieve Jones 指環。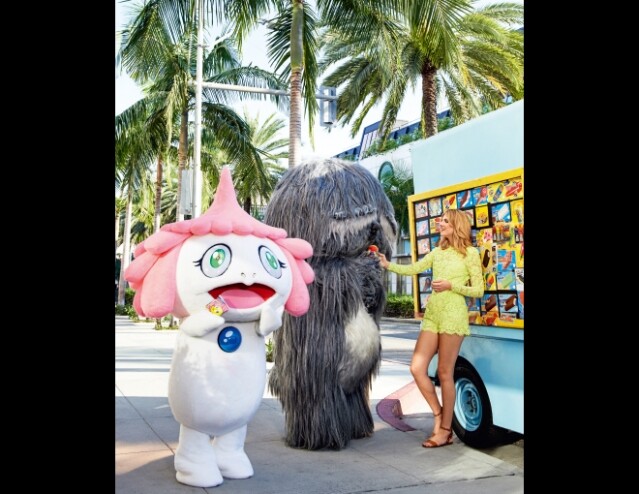 Ice is nice.
Valentino 連身褲;Valentino Garavani 涼鞋;Nicholas Liu Fine Jewels、Eddie Borgo 及 Maiyet 指環。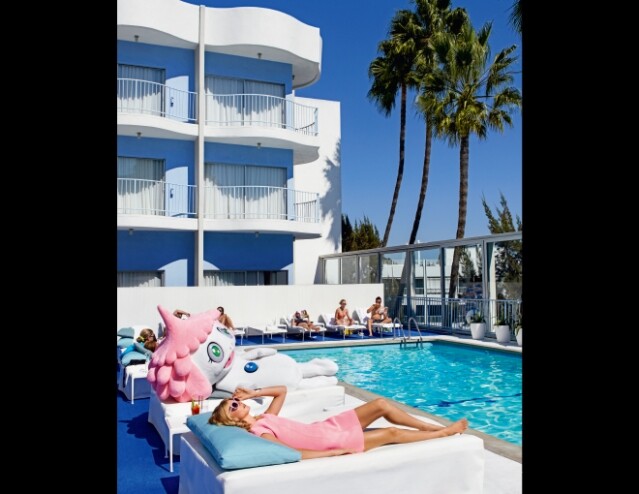 Getting pink: tanning at the Standard.
Kenzo 連身裙;Thierry Lasry 太陽眼鏡;Alexis Bitter 手環。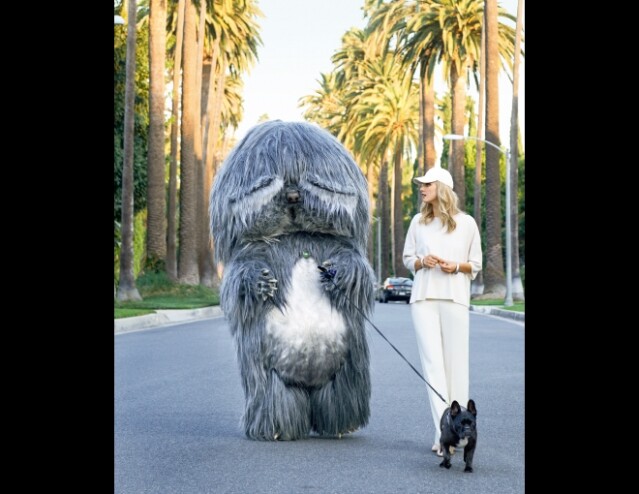 Beverly Hills dog.
Max Mara 衛衣、長褲及帽;Robert Lee Morris 手環;Chloe 鞋。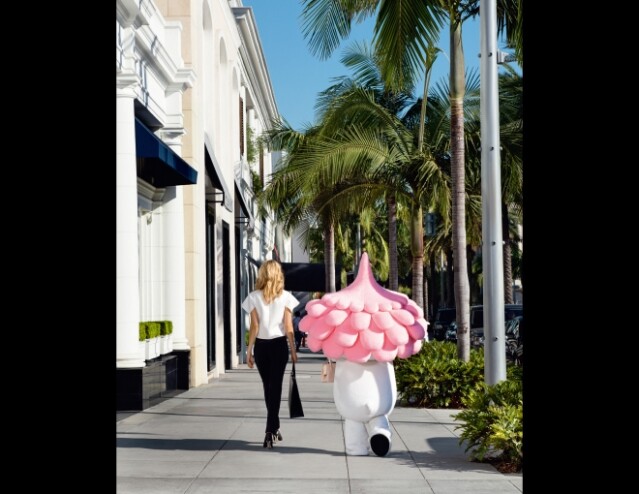 Pretty women-shopping on Rodeo.
Special Order 上衣;Dior 長褲及鞋;Stella McCartney 手袋及 Nancy Gonzalez 手袋。
Photographs by Jason Schmidt; Styling by Jessica de Ruiter; Text by Laura Brown; Hair: Maranda Widlund; Makeup: Darlene Jacobs for KohGen Do; Manicure: Beth Fricke for Chanel Beauté; Production: Peter McClafferty; Special thanks to the Standard, Hollywood.